Posted by Tommy Davy on Jul 10th 2021
The legend of Siro Burgassi and Gino Papiri: two unknown innovators of French luthierie!
Pictured in this first edition of our feature are some of the more obscure makers producing guitars during the 30's. Siro Burgassi and Gino Papri began producing for Chevin/Busato at their workshop located at 56 Rue de Reuilly in Paris. These two makers were well known for their work on American style banjo necks and engraving. They produced very few guitars under the name "Siro et Gino". In 1935 Django Reinhardt himself was photographed playing a Siro and Gino Guitar.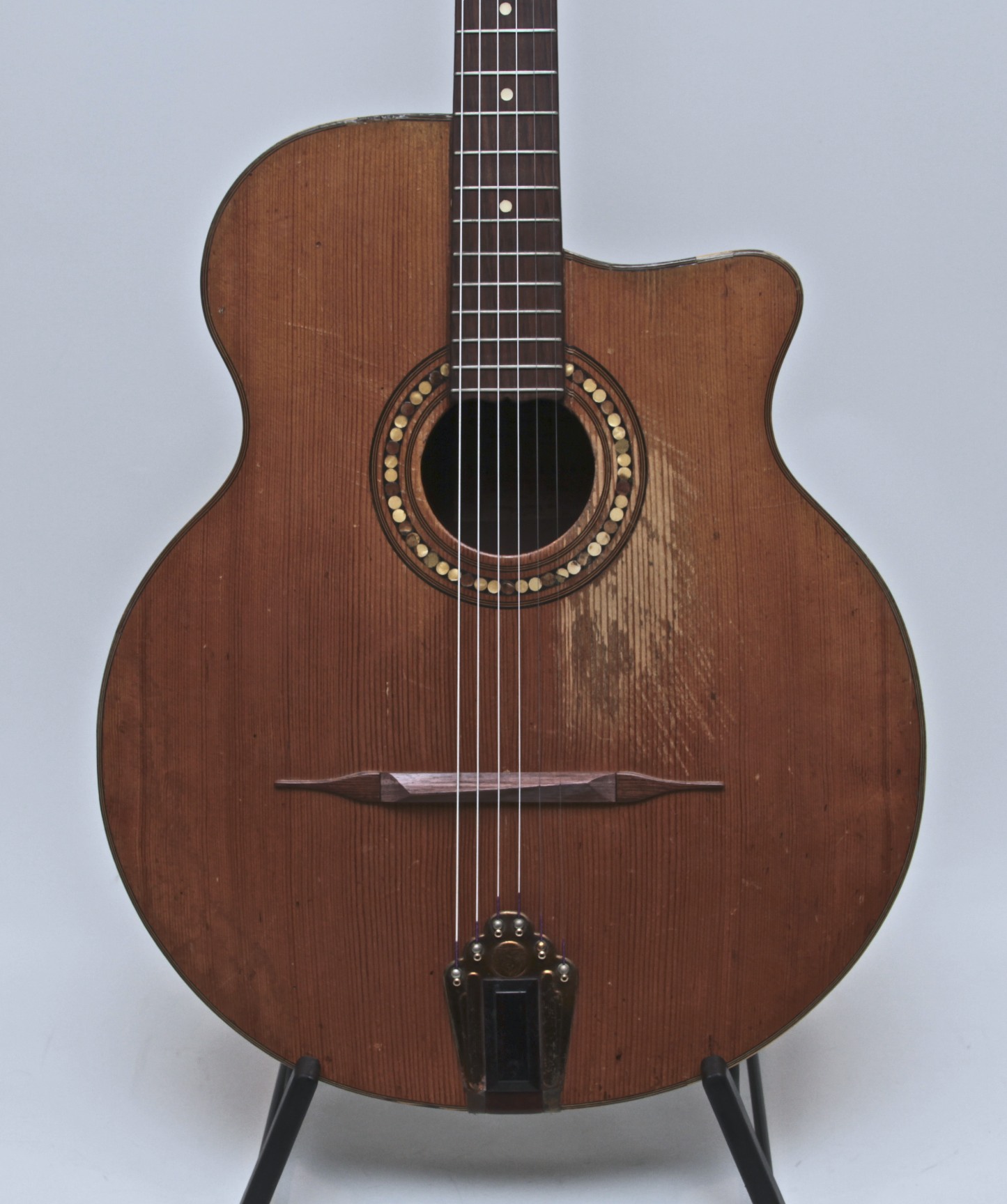 In 1946 Gino Papri asked his son in law Jacques Favino to work at Busato. Gino Papri would continue making guitars with Jacques Favino until the 70's. Siro Burgassi would produce his instruments well into the late 40's producing everything from tenor guitars to aluminum resonator guitars. Often these guitars would feature parts and wood from the Selmer workshop. Much is still not known about this aspect of some guitars produced by Siro and Gino and their connection to Selmer.
This particular model is estimated to have been produced sometime in the mid thirties. The guitar utilises a unique modified Spanish heel design, fan bracing and thick lateral braces in the lower bout. The cutaway and design of this guitar was patterned after Mario Macciferri's classical guitar from 1923 which this guitar is designed after. The engraved headstock and rosette are decorated with cotton backed celluloid acetate which was a special feature of the more ornate model. This guitar has a set of early SB tuning machines, and an original Selmer Tailpiece.
The first documented photos of this guitar date back to 1956 to the film "Anastasia" with Yul Brynner. In a cabaret scene the Russian guitarist Victor Novsky plays this guitar. What can been seen in the frames of this film was the original appearance of the guitar. Ornate block inlays had been covered over when a replacement fingerboard was added. Victor owned a famous Russian cabaret in Pigalle called "Etoile de Moscou" just steps away from the former location of "La Roulotte" during the days of the Hot Club. The guitar also had a floating pick guard which was a feature that Siro Burgassi constructed. These two features were removed after Victor sold the guitar. The guitar had then 2 more owners before making its way to us.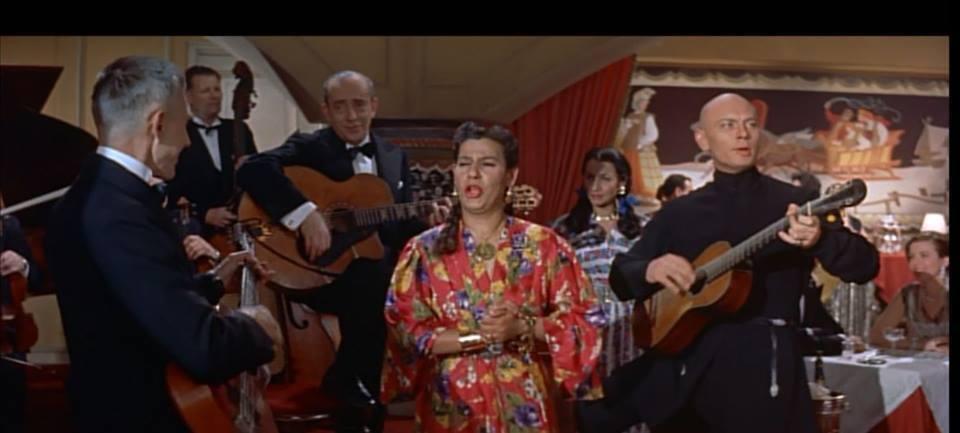 What you notice most when playing this guitar is the unique bass response. Huge volume and punchy and focused high end make this guitars one of the most interesting instruments in our collection.